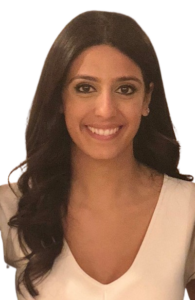 About Monica & Speech Club
What is your full name?
Monica Nourmand
What is your position at Speech Club?
I am the founder of NYC Speech Club, a private practice on the Upper East Side. I am also a practicing pediatric speech therapist.
Where does Speech Club Currently practice and what areas are you servicing?
I am currently a traveling therapist servicing children in their homes and school in Midtown East and the Upper East Side.
What are your past experiences & what areas do you treat?
I have 6 years of experience working with infants, toddlers, and school aged children in private practices and schools. I have specialized in treatment of toddlers demonstrating delayed speech and language skills. As well as, children diagnosed with developmental and intellectual disabilities such as, autism spectrum disorders. I have had the pleasure of assisting children who present with receptive and expressive language delays, articulation and phonological disorders, childhood apraxia of speech, fluency, and pragmatic language disorder.
In addition I have experience conducting evaluations and therapy with adults who suffered traumatic brain injuries resulting in speech and language disorders such as aphasia, dysarthria, apraxia, and dysphagia.
What is most important to you while conducting therapy?
I believe in the importance of incorporating functional skills in therapy in order to promote carryover of speech therapy skills. I believe in utilizing activities that motivate my students, while collaborating with parents, teachers, and other therapists in order to support skills learned in the therapeutic setting.
Why did you become a speech-language-pathologist?
I have always had a passion to work with children. As a teenager I always spent my summers volunteering and working with children with varies developmental disabilities. Watching the therapist work with these children and giving them a means to communicate and the impact they made on their lives left a lasting impression on my heart. I knew that this was what I was destined to do!
What is something interesting about you?
I am a new mom to a baby girl. I began using baby signs with her early on and she began signing her wants and needs to me at 7 months of age!
What do you do in your free time?
I absolutely love spending my downtime with and daughter and family. Watching how my daughter grows and learns new things everyday amazes me!